Hon.
Doyle
Piwniuk
MLA for Turtle Mountain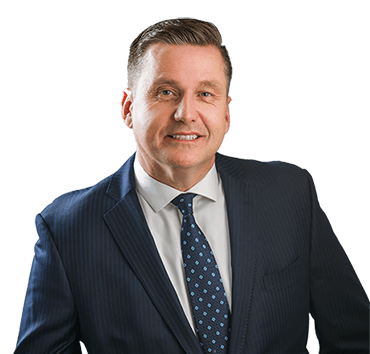 By signing up you consent to receive electronic messages from Manitoba PC Caucus
About
Doyle was born March 30, 1967 in Russell, MB. He grew up on his family farm along with 3 brothers, north of Russell between the villages of Dropmore and Shellmouth, MB. Doyle was elected to the Provincial Legislature in January 2014, in a bi-election as a member of the Progressive Conservative party of Manitoba. As a member of the opposition, Doyle served as the Culture and Literacy critic as well as the Tourism Culture & Heritage Critic. Following the April 19, 2016 election in which the PC Party of Manitoba formed government with an overwhelming majority, Doyle was assigned as the Deputy House Speaker, and Chairperson of the Committees of the Whole House. Doyle lives in Virden with his wife Michelle and their children Aidan and Jillian.

Doyle Piwniuk was born and raised on the family farm, north of Russell. Alongside his three brothers, Doyle grew up learning the values and work ethic of farm life. Taking those lessons with him, he graduated from high school in Roblin in 1985. Following high school, he received his diploma in Business Accounting from Red River College.
After completing his education, Doyle served as a Senior Pension Fund Accountant with Investors Group, and worked in private business as a partner in an insurance and financial services agency. Doyle received designations throughout his career as a Certified Financial Planner (CFP), Elder Planning Counselor (EPC) and Insurance Institute of Canada Branch Manager.
Doyle believes volunteering is just as important as his career. As a volunteer, he has served as the Chair of Virden Employment Skills Centre, President of the Virden-Wallace Economic Development Corporation, Treasurer of the Virden Kinsmen Club, Coach for Virden Minor Ball and a member of the Wallace District Fire Department.
Doyle was first elected as an MLA for Arthur-Virden in a 2014 by-election — and was re-elected in 2016. Since his third re-election in September 2019 Doyle has represented Turtle Mountain, a new riding created due to boundary changes.
In addition to his duties as an MLA, Doyle serves as the Deputy Speaker of the Manitoba Legislative Assembly.
Doyle is eager to represent and serve the constituents in southwestern Manitoba as part of a provincial government that is moving Manitoba forward.
Doyle and his wife Michelle have two children — Aidan and Jillian.